PFAI 2022: Philosophy for Artificial Intelligence
Date: December 7 – 8, 2022
Venue: Education and Research Library of the Pilsen Region
Smetanovy sady 2, 301 00 Plzeň 📌
Scope and Aims
Artificial intelligence and machine learning have begun to profoundly transform our way of thinking and use of language. They implicitly determine our perception of reality and understanding of our own human nature. The pervasive and ubiquitous algorithmization of our cognition and communication brings with it a host of new ethical dilemmas, subverts aesthetic canons and values, and confronts the uniqueness of human creativity. At the same time, the term "artificial intelligence" is often used in a misguided way as a hollowed-out idol that raises many unrealistic expectations, from techno-optimistic and messianic visions to dystopian and apocalyptic scenarios.
The aim of the workshop is not only a philosophical reflection on the current use of AI and its fast implementation in all spheres of human life, but also an attempt to offer philosophical methods of investigation and theories that can be inspiring and useful for the very development of trustworthy and beneficial AI. Moreover, the workshop should contribute to deepening the dialogue between philosophers, computer scientists and AI developers.
The workshop should also contribute to the advancement and promotion of the interdisciplinary follow-up study programme in Philosophy for Artificial Intelligence, which has been implemented in cooperation between Dept. of Philosophy of the Faculty of Arts and Dept. of Cybernetics and Dept. of Computer Science and Engineering of the Faculty of Applied Sciences at the University of West Bohemia since 2021.
Topics of interest include, but are not limited to:
Ethics and trustworthy AI, free will and explainable AI
Autonomy, privacy, automation and digital nudging
Philosophy of language, semantics and NLP
Logic and symbolic AI, logic programming
Philosophy of mind, consciousness and computing
Aesthetics, creativity and synthetic art
Perception, computer vision and image recognition
Transhumanism, superintelligence and singularity
Metaphysics, simulation and virtual reality
Heteromation and human-computer interaction
Program CommitteE
Saleh Aliyari (Adelphi University, Infini Glob)
Stefanie Dach (University of West Bohemia)
Hamid Ekbia (Indiana University)
Tzu-Keng Fu (Yuan Ze University)
Nivedita Gangopadhyay (University of Bergen)
Pavel Ircing (University of West Bohemia)
Michal Polák (University of West Bohemia)
Radek Schuster (University of West Bohemia)
Nancy Smith (Pratt Institute)
Keynote
Hamid Ekbia (Indiana University)
Invited Speakers
Ondřej Beran (University of Pardubice)
Victor Lacerda Botelho (University of Bergen)
Michael Funk (University of Vienna)
Lenka Hámošová (Academy of Performing Arts in Prague)
Tomáš Hříbek (Czech Academy of Sciences)
Chiara Manganini (University of Milan)
Josef Moural (University of West Bohemia)
Peter Reichl (University of Vienna)
Jan Romportl (University of West Bohemia)
Aída Ponce Del Castillo (European Trade Union Institute)
Daniela Vacek (Slovak Academy of Sciences)
Michal Vavrečka (Czech Technical University)
Organizing staff
Kristýna Böerová
Naděžda Hlaváčková
Tereza Matějková
Jan Tvrz
Contact
Radek Schuster
schust@kfi.zcu.cz
Department of Philosophy
Faculty of Arts, University of West Bohemia
Sedlackova 19, 306 14 Pilsen, Czech Republic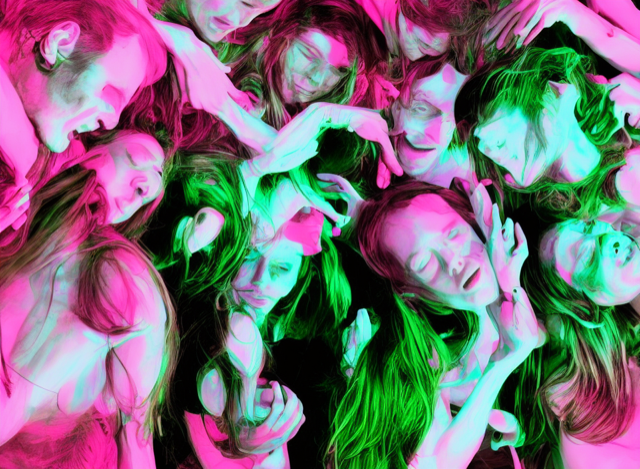 Sensing the Synthetic by Lenka Hámošová
Participative Workshop and a Sharing Circle on Somaesthetic Perspective of Co-creation with AI as the final part of PFAI2022